ABOUT US
Welcome to our temporary home. We are in the  process of finalizing our site and thought it sensible, in the meantime, to provide you with an overview of our business.
Established in Athens in June 2001, Kalamea is an importer and distributor of premium food and beverage brands in Greece.
We offer
brand owners a complete service and the most effective route to market
customers a one stop shop for fine foods with character and longevity.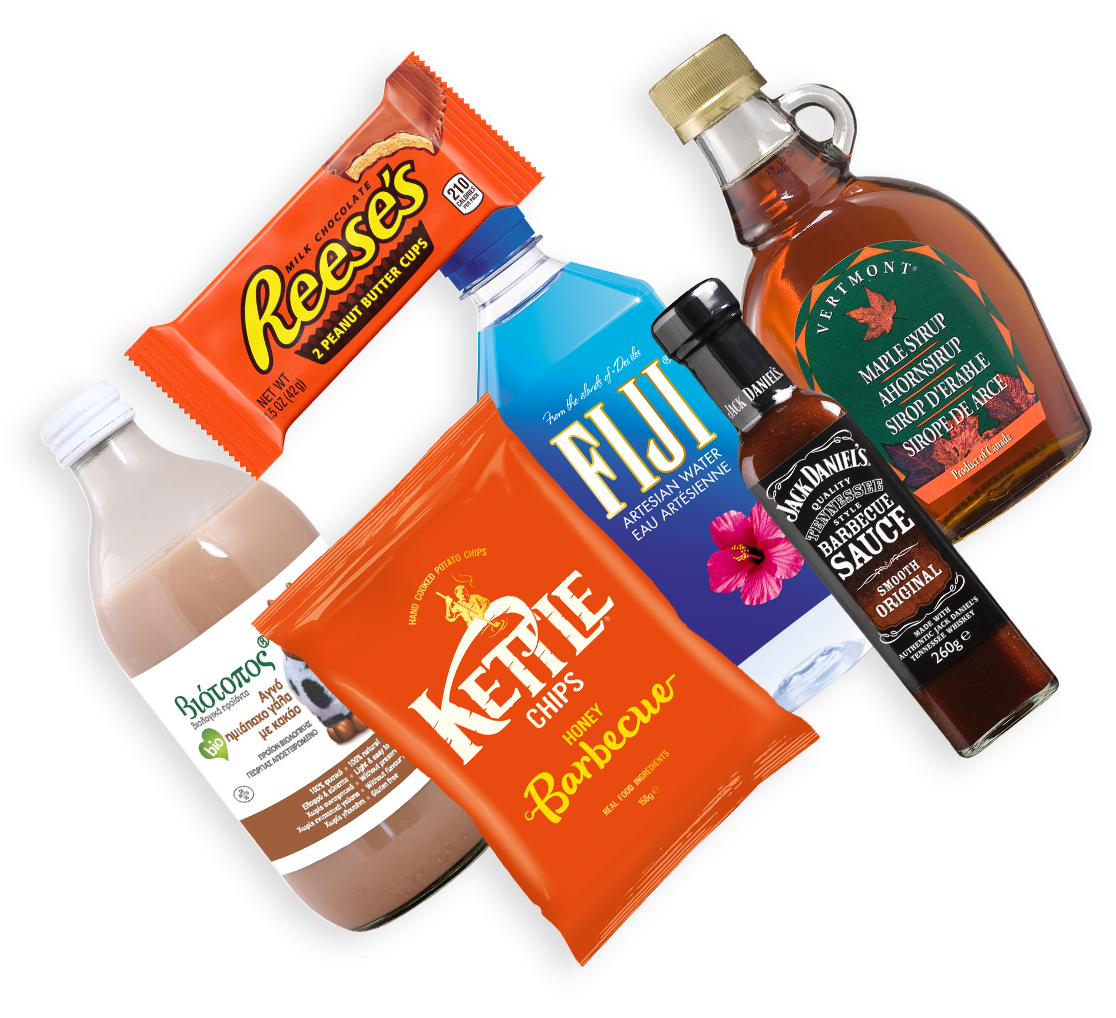 Brand Management: Every key brand is managed by a brand manager, acting as the bridge between the brand owner and our various departments below.

Supply Chain: We have consolidation hubs at various parts of Europe ensuring low transport costs. We work closely with our suppliers to properly forecast and to ensure adequate stock levels.

Translations & Labelling: Products that do not already have Greek on pack are translated and labelled expertly at our warehouse.

Warehousing: Our warehouse in Rentis, Athens, is temperature controlled and caters for Chilled, Frozen, Chocolate (18C) and Ambient storage.
Transport to Customers: We deliver to our customers within the Greater Athens region (whether direct to store or supermarket main depot) using our own vans and trucks.

Distribution: Kalamea is ideally located at 500m from the main motorway network, 15mns from the centres of Athens and Piraeus (which are equidistant from our location), and next to all transport companies delivering into our customers in the provinces.
Sales:
At retail level, we provide comprehensive coverage in both modern trade and the traditional market. Our customers include all supermarkets, regional chains, 1000 points of sales by way of direct delivery and regional wholesalers (servicing both year-round and the tourist market). We also service premium Horeca, either directly or through local wholesalers.
Marketing:
Brand Marketing: For each brand we prepare a sales organizer and, depending on the brand, flyers and POS material. We work with suppliers to develop social media relevant to our market.
Consumer Marketing: In-store activities (price-off etc.) and tastings.
Trade Marketing: Focused on the traditional and tourist markets.
Product Catalogues: Our annual catalogue is released every January. Market Segment and Customer catalogues also available.
Food Shows: We exhibit at the main food shows in Greece where we showcase our leading brands to our customers.
SERVICES TO OUR CUSTOMERS
Complete range of premium foods (500 sku / 60 brands).
We deliver to all customers within 24-48 hours from order (depending on location).
Call centre dedicated account manager for our smaller customers.
We assist our customers by taking expired stock for recycling.
Assistance with setting up a new store and advice on ranges to list.
Advice on product-related issues / questions.

OUR BRANDS
We manage all our brands exclusively and develop them in the Greek market for the long term.
Over the years we have introduced several new categories or sub-categories in the Greek market:  fresh pasta (Giovanni Rana), low calorie ice-cream (Halo Top), leading imported water brands (Evian & Fiji), hand-cooked potato chips (Kettle Chips), healthy pulses chips (Eat Real), Organic Chips (Go Pure), peanut butter chocolates (Reese's), granola (Lizi's), maple syrup (Vertmont), barbeque sauces (Jack Daniel's).